---
Posted on December 15, 2021 at 03:34 pm by Kent White
---
Job type
Monday through Friday, 8:30 am to 5:00 pm. Some overtime may apply.
Location
Portage, MI
Job Description
Job Profile
Kalamazoo X-Ray Sales, Inc. is a medical imaging distributor and service company and Data Guardian, owned by Kalamazoo X-Ray Sales, Inc, is an information management company specializing in record management, shredding, and digitization with warehouse facilities in Portage, MI. This position will support both companies through general warehouse responsibilities that include but are not limited to receiving and distributing equipment, stripping and scrapping of equipment, shelving boxes, sorting materials received, assisting with shredding or digitization when needed, and overall facility cleanliness and organization.
This position will also support both companies through customer-based projects that include but are not limited to preparation and transportation of equipment to customer sites, assist with off-site equipment installation and de-installation, and assist with material pick-ups and deliveries.
Preferred Qualifications
Candidates have basic mechanical and electronic knowledge (enough to strip equipment and assist with installation).
Candidates are flexible, understanding that every day will be different and daily tasks will change according to need.
Candidates have the ability to work by themselves to complete tasks accurately in a timely manner.
Apply for position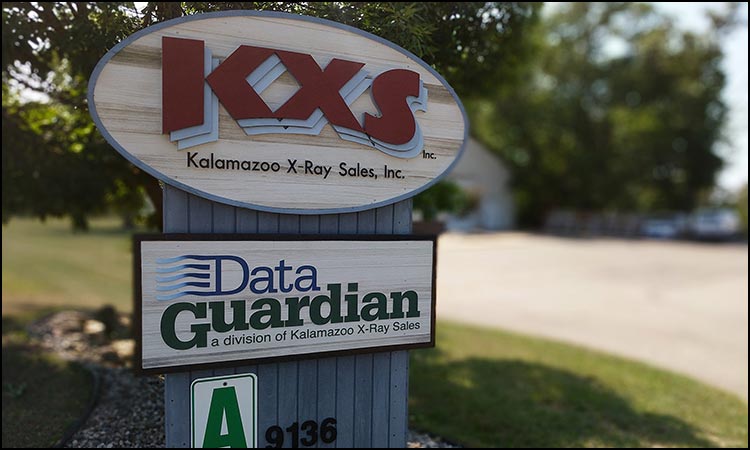 Kalamazoo X-Ray Sales, Inc. is a local, family-owned and operated medical imaging service, sales, and supply company based in Kalamazoo, MI since its inception in 1968. Kalamazoo X-Ray Sales, Inc. is also the parent company to Data Guardian, a NAID Certified information management company founded in 2004 specializing in document destruction, scanning, and records storage and management.

As a company, we are committed to excellence, integrity, flexibility, and positivity for ourselves and our associates. If you feel you embody these traits and possess the skills required to excel in our organization, we encourage you to view our current openings.