Your equipment is only useful when it's working properly. That's where we come in. Amongst our service team we have hundreds of years of field service experience, both in the civilian and military sectors and training on several dozen pieces of equipment. Our field service engineers have the skills, training, and experience to get – and keep – your equipment up-and-running and in tip-top shape. Learn a bit about our service programs and choose what works best for you.
Standard Service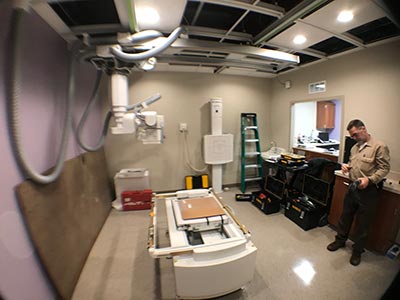 Use us when you need us. Any time you have a service need, 24/7/365, we'll be there to support your needs. From simple fixes to complex diagnosis and repair, our team has what it takes to get you up-and-running in as little time as possible.
PM Preferred Service
Use our engineers to perform the manufacturer-recommended preventative maintenance on your equipment and receive discounted pricing on all service until the next manufacturer-recommended preventative maintenance is required. Not only will you help keep your service costs down but you will be helping keep your equipment up-and-running when you need it.
Service Contracts
Whether you need parts and labor, or just parts, we have many variances of service contracts that will ensure you have everything you need when you need it for your equipment.